Product Description
Product Description:


High temperature resistant kitchen tool silicone spoon,Food-grade silica gel soup spoon is designed with small size and large capacity and is non-toxic and odorless. It has passed the FDA's demonstration. It is not moldy, not deformed, high temperature resistant, not burnt, not scratched and non-stick. No friction sound in use, excellent protection of the non-stick pot, good heat insulation performance. After use, clean water can be rinsed, simple and quick good worry. The handle is designed in an arc shape, and the back has a finger groove that is convenient to grasp, which makes the hand feel more comfortable and the structure more solid. The handle is integrated into a whole, and the tail has a hole, which is more convenient to store!
Product Information:
Product Type: Shovel,Spoon
Material: 100% Food Grade Silione, Eco-friendly
Color: Any PMS Color Available
Shape: Rectangle
Feature: Eco-Friendly, Folding, Stocked
Food Container Feature: Microwavable,Refrigerator,Disinfection,Dish Washing Machine
Technics & Logo: Blank or Silksreen print
Feature: Anti-Bacterial, Eco-Friendly, Washable
Packaging: Opp bag, PVC box, color box or customized
Single package Size: 33.5*9cm
Place of Origin: Ningbo, China
Style: Europe/America
Temperature: -40 to +230 °C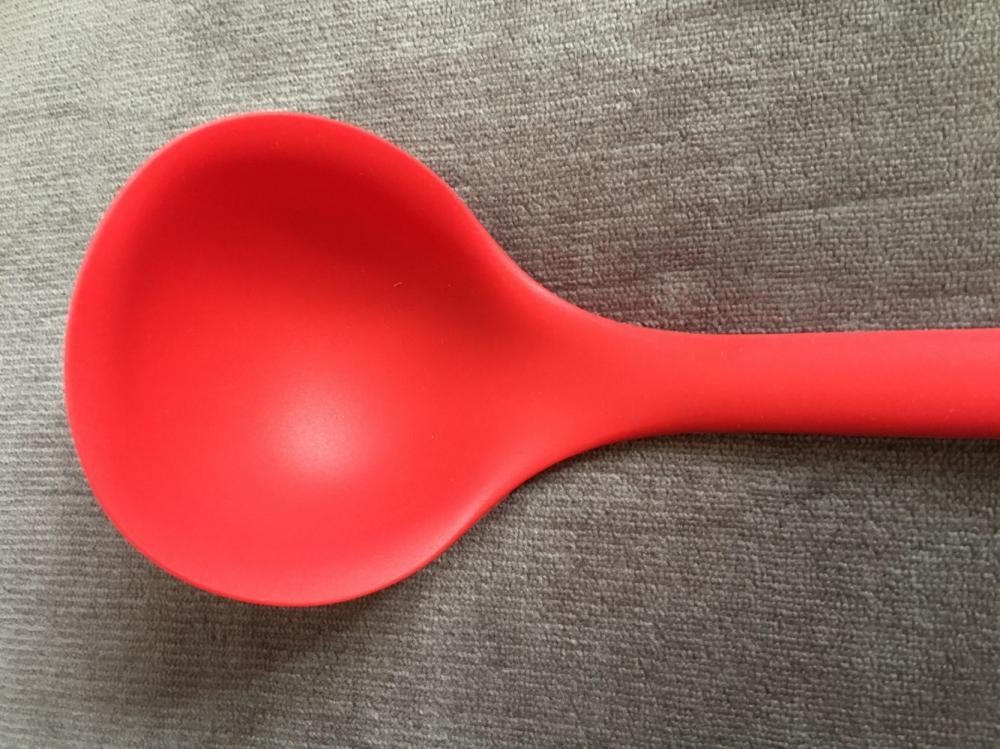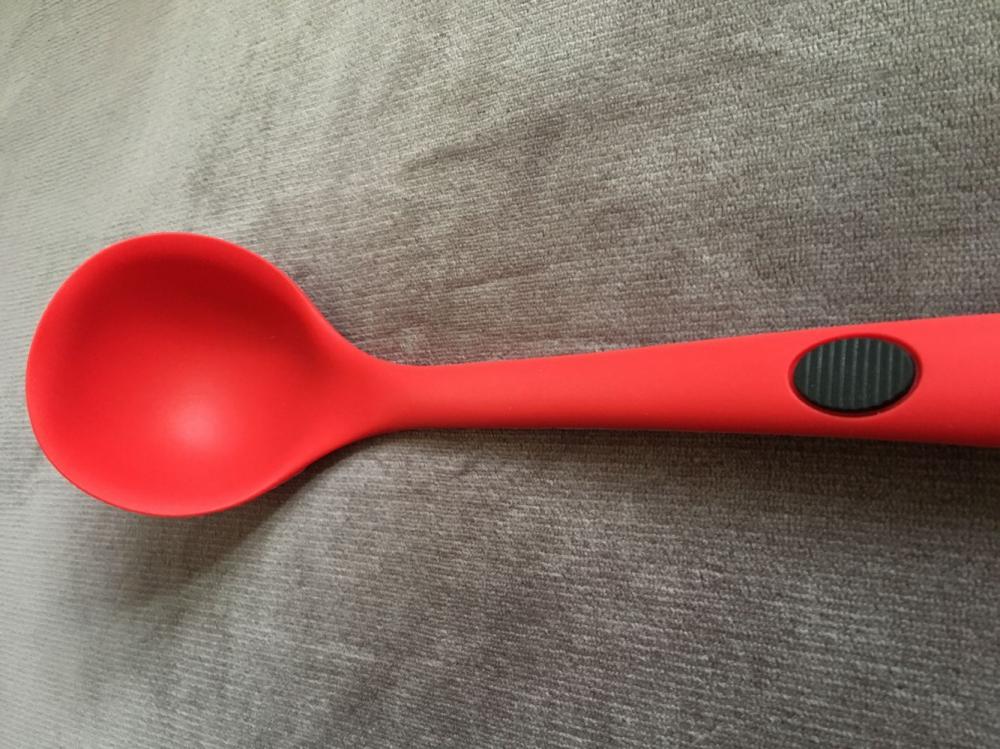 Manufacturing Process:

(1) Choose and inspect raw material carefully
(2) Professional staffs mix material
(3) Check the material mixing again
(4) Pug all chosen material
(5) Cutting
(6) Performing
(7) Vulcanization and Molding (Mold design, auditing and assessing, mold manufacturer and Inspection quality control IQC) .
(8) Trimming and Quality Control QC
(9) Packing
(10) Quality administration QA and Delivery

Company Ptomise:
Our products are made of 100% food grade silicone and have passed FDA and LFGB certifications. They are environmentally friendly and non-toxic and conform to international food grade standards.