Product Description
Product Description:
Silicone creative steak pizza special shovel,Fashionable creative design, food-grade silicone frying shovel, non-toxic and tasteless, FDA and LFBG demonstration, high temperature resistance, corrosion resistance, and non-stick oil easy to clean. Protective coating does not harm the pot surface, non-stick coating, very thick, good texture. A wide spatula makes it easier to stir-fry food. It fits well with wok mee, whether it's stir-fried dishes or steaks or pizzas. Ergonomically designed silicone handle, heat insulation, anti hot hand, handle soft and comfortable, hole design, more convenient storage, is the best choice for cooking food.
Product Information:
Product Type: Shovel,Scraper,Drawknife
Material: 100% Food Grade Silione, Eco-friendly
Color: Any PMS Color Available
Shape: Rectangle
Feature: Eco-Friendly, Folding, Stocked
Food Container Feature: Microwavable,Refrigerator,Disinfection,Dish Washing Machine
Technics & Logo: Blank or Silksreen print
Feature: Anti-Bacterial, Eco-Friendly, Washable
Packaging: Opp bag, PVC box, color box or customized
Single package Size: 26*12cm
Place of Origin: Ningbo, China
Style: Europe/America
Temperature: -40 to +230 °C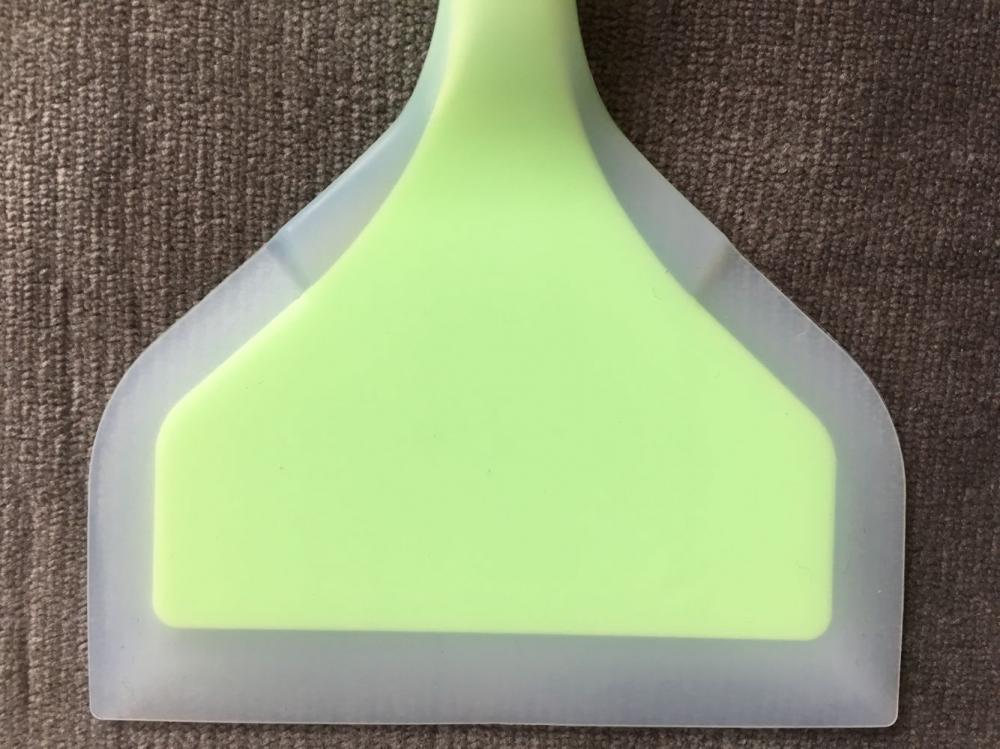 Manufacturing Process:

(1) Choose and inspect raw material carefully
(2) Professional staffs mix material
(3) Check the material mixing again
(4) Pug all chosen material
(5) Cutting
(6) Performing
(7) Vulcanization and Molding (Mold design, auditing and assessing, mold manufacturer and Inspection quality control IQC) .
(8) Trimming and Quality Control QC
(9) Packing
(10) Quality administration QA and Delivery

Company Ptomise:

Our products are made of 100% food grade silicone and have passed FDA and LFGB certifications. They are environmentally friendly and non-toxic and conform to international food grade standards.